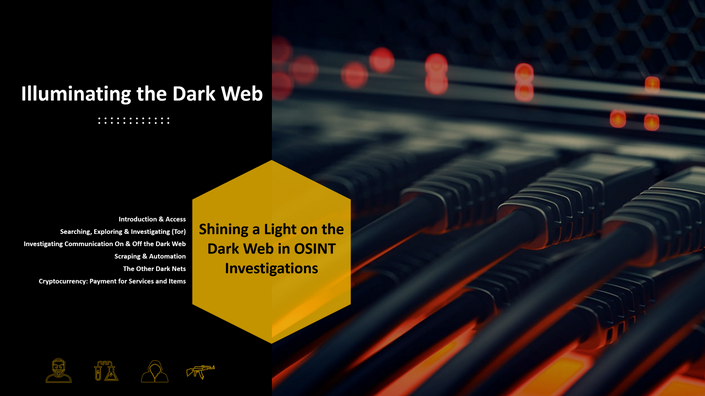 Illuminating The Dark Web
Illuminating the Dark Web is a comprehensive, online self-paced, on-demand training course focusing purely on enhancing knowledge in the most prominent dark nets.
This course is aimed at researchers, investigators and analysts from government, military and civilian businesses.
You will learn both foundational skills knowledge, as well as more advanced methods and techniques to collect, analyse and produce high quality open-source intelligence to support your mission-sets that have been linked to the dark web.
Illuminating the Dark Web is designed to build knowledge across various topics associated to the dark web, starting at understanding what the dark web is and how to access it, through to advanced methodology such as scraping and automating data collection. During the course, you will also explore and learn about learn about different dark nets and attribution considerations. You will also look at how to configure your client to access, and safely search, monitor, and investigate the dark web.
Most importantly you will gain hands-on experience with accessing the dark web during the course as we build your confidence and enable you to step through various sites safely.
This course is a standalone course, with notes and resource material throughout all sections, providing a great reference point, or to enhance your dark web investigational capability.
Please see our curriculum below for all the amazing things you will learn throughout this course.
Your Instructor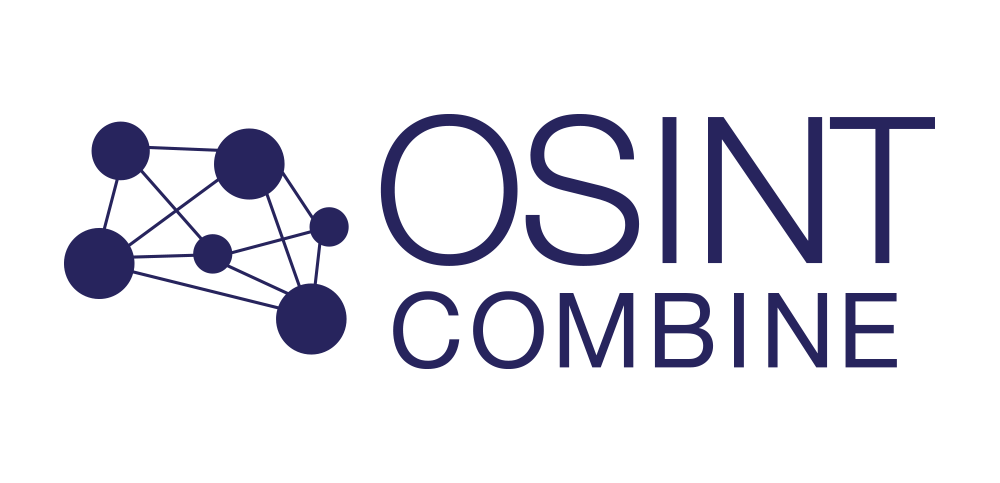 Our Training Team

The OSINT Combine training team is led by our Head of Training, Jacob Hunter. Jacob held several roles at Victoria Police including Victim Identification Specialist with the Joint Anti Child Exploitation Team, and he was a Senior Instructor of Open-Source Investigations. Jacob begun his intelligence career in the Australian Army deploying to the Middle East and developing intelligence products for CBRN and IED threats.
Jemma is our Senior OSINT Training Specialist, with extensive experience as an intelligence analyst, and has held various cyber roles in the intelligence community. Jemma has delivered OSINT training and development for several Australian Government Agencies.
Kylie is a Senior Intelligence Specialist in the Training team. She has over 15 years experience in the Australian Defence and Intelligence Communities, and has held Senior Executive roles in Intelligence and Cyber. As an analyst, Kylie worked across multiple target-sets including China, South-East Asia, Counter-Terrorism, Counter-People Smuggling, Iraq and Afghanistan.

Our great team is support by our CEO Chris Poulter and numerous members of OSINT Combine.
Course Curriculum
Course Introduction
Available in days
days after you enroll
Introduction & Access
Available in days
days after you enroll